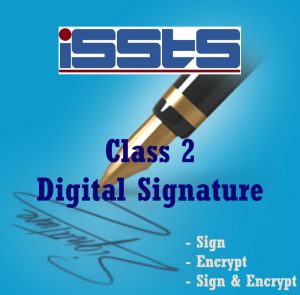 In accordance with the regulation from the Ministry Of Company Affairs (MCA) or Registrar of Companies (ROC), it is now compulsory to have a Class 2 digital signature or Class 2 with PAN encryption digital signature certificate to e-file your Income Tax Return online.
ISSTS is the authorized licensed registration authority to process Class 2 and Class 3 digital signature certificates across India. Apart from this we are also known as the best price dealer for Class 2 and Class 3 Digital Signature Certificates (DSC).
ISSTS is efficient in providing Class 2 digital signature to all individuals and employers for income tax, e-filling and more.
To buy Class 2 digital signature call us at +91- 9436498069 or write to us at services.issts@gmail.com